Tulasi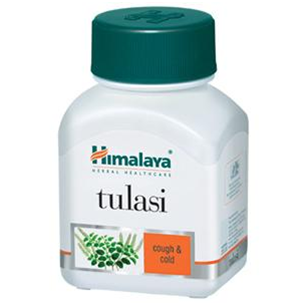 Tulasi
Buy Tulasi 60 caps or Ocimum sanctum leaves yield a volatile oil containing eugenol, which possesses antibacterial properties.
Tulasi promotes optimum respiratory support. It has antimicrobial, anti-inflammatory, expectorant properties and is useful in respiratory tract infections and respiratory stress.
Used for-
• Dry and wet cough, colds and sore throat.
• Mild to moderate respiratory infections.
Tulasi 60caps
| | | | | |
| --- | --- | --- | --- | --- |
| Tulasi 1 bottle x 60caps ($28.65 per bottle) | | $28.65 | Add to Cart | |
| Tulasi 3 bottle x 60caps ($26.00 per bottle) | | $78.00 | Add to Cart | |
| Tulasi 6 bottle x 60caps ($23.68 per bottle) | | $142.08 | Add to Cart | |